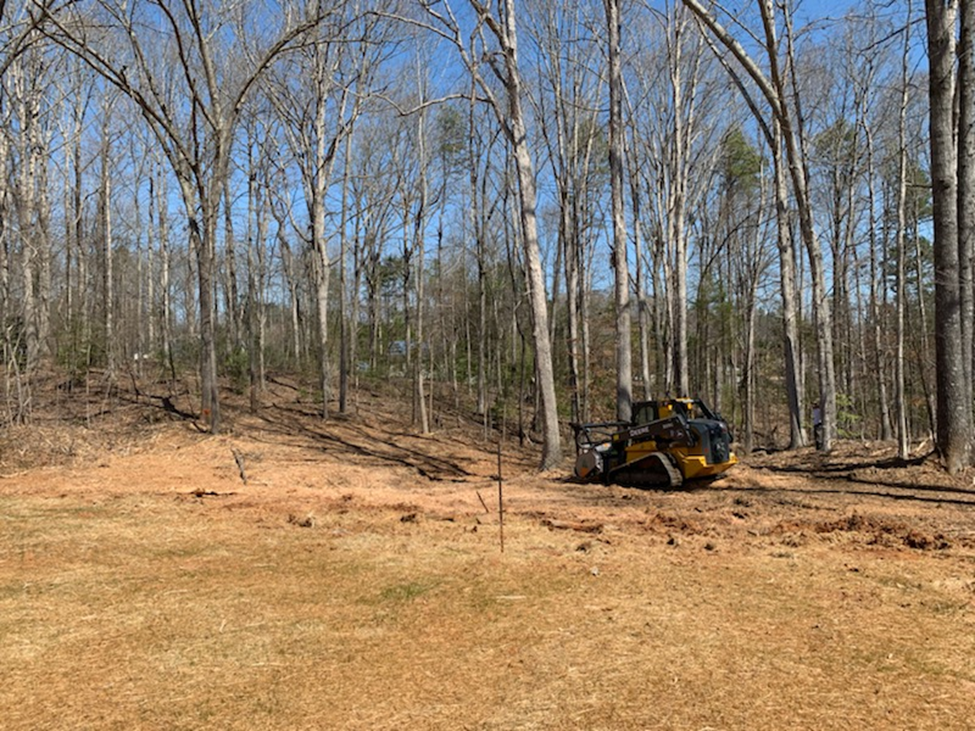 Overgrown fields, dense forests, and bushy land can make property inaccessible and unusable. Without accessible land, you can't utilize the space for productive livestock pastures, agricultural use, or building projects. Fortunately, professional land clearing services offer an efficient solution to reclaim and open up your property.
Regain Usable Space with Land Clearing
Having raw land overtaken by brush, briars, saplings, and trees can be frustrating, limiting how the space can be used. Clearing the land properly solves that problem by removing excess vegetation. The right land clearing methods, tools, and professionals can reestablish open space, allowing you to use the land beneficially.
Once cleared and opened up, the land provides a blank canvas to add fencing for livestock, develop home sites, plant orchards or crops, and more. In many cases, land clearing increases the value of rural properties by enhancing function and expanding possibilities. It represents an important first step toward improving and capitalizing on acreage.
Three Key Methods for Land Clearing
Professional land clearing contractors use several methods to remove vegetation and open property. The most common modern techniques include:
Using heavy-duty mowers and mulching equipment, crews can plough through brush and small trees up to 3 inches thick. Rotary cutters chew through the growth, leaving behind beneficial wood chip mulch. This is quick and efficient for clearing young saplings and shrubbery.
For clearing larger expanses covered in brush, bush hogging is ideal. Tractors outfitted with wide rotary cutters mow down fields and acres of briars, bushes, scrub brush, and saplings up to 6 inches thick. The cutting implements mulch up the debris during mowing.
Where larger trees and vegetation need removal, forestry mulchers are the machines for the job. They utilize carbide teeth grinding implements to chew through and grind down trees up to 14 inches thick. Using mulchers eliminates the need to haul debris away.
Professional land clearing contractors have the right mix of modern equipment to assess your property and determine the appropriate technique. Often a combination of methods is required to clear different vegetation types.
Four Benefits of Land Clearing Services
Hiring professional land clearing services offers many advantages over attempting the work yourself:
With high-capacity equipment operated by trained professionals, clearing can be accomplished quickly and efficiently. Work that would take you months can be completed in days or weeks.
Professional services using the proper equipment is far more affordable than doing the labour-intensive work by hand. You gain cost efficiencies from high production equipment.
Attempting to remove trees and stumps manually with chainsaws, axes, and other tools can be extremely dangerous. Professionals have specialized safety training and procedures.
Experienced land clearing crews know the most effective and complete methods to remove trees, brush, and stumps and reclaim usable land.
What Land Clearing Can Accomplish for Your Property
Professional land clearing services are the fastest and most cost-effective way to reclaim and open acreage. Here are some of the ways clearing your land can benefit you:
Remove overgrowth to build homes, barns, and other structures
Reclaim fields and pastures for livestock grazing
Clear acreage to plant crops, vineyards, orchards, and more
Eliminate dense brush and trees to reduce wildfire risks
Clear access paths and improve accessibility
Remove unwanted trees and vegetation
Open space to improve views and scenery
Clear building sites for residential or commercial projects
Prepare land for drilling wells, septic systems, and utilities
Let the Pros Handle Your Land Clearing Needs
Don't let overgrown land prevent you from getting full use from your rural or forested acreage. Professional land clearing services from A Plus Lawn and Landscaping offer an efficient and affordable solution to reclaim and open your property. With the right equipment and expertise, your land can be transformed into productive, usable space.